A

: If you choose high-quality valve made in Japan and the cost becomes low in the long run.
1) High durability and reliability may suppress the cost low regarding to the exchange maintenance cost and the cost handling with the trouble.
2) Using a high-quality Japanese valve will bring you the long-term reliability of your customers.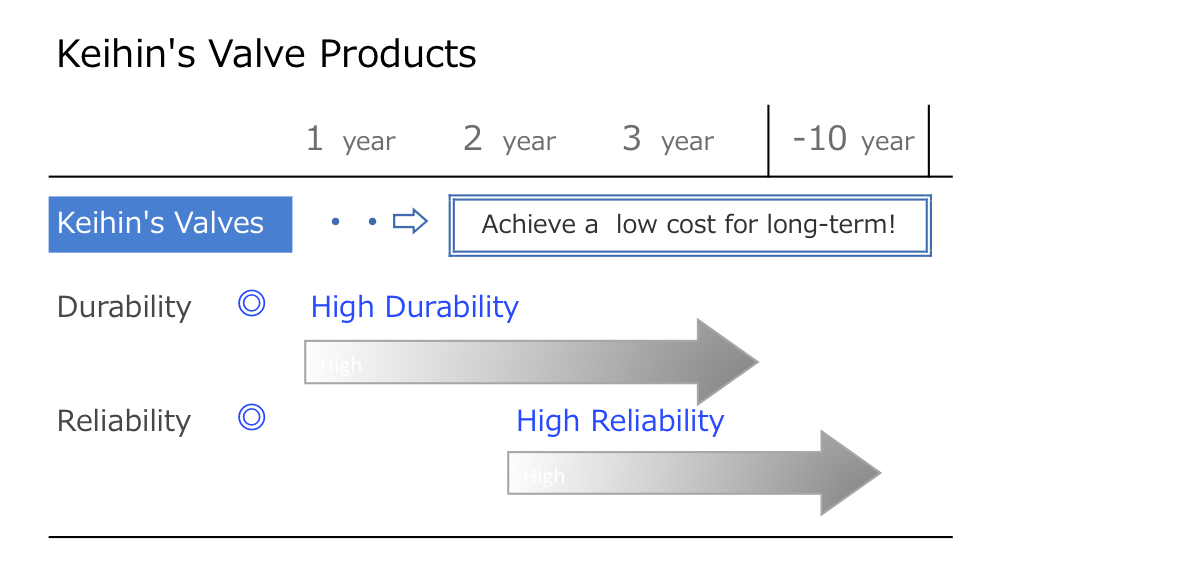 1) low cost for long-term

Using high-quality Japanese valves will make your business low cost for long-term. The cost includes the appropriate cost for(1) durability (2) the safety for trouble avoidance. For example, like the following model case, using high-quality Japanese valve may suppress (1) maintenance cost (2) troubleshooting costs.

2)Reliability

We think the most important point in business is trust. We can offer our customer high-level selection, technological consultation and troubleshooting. A valve is important pipework component. It's possible to build long-term relationship of mutual trust with customer by using a high-quality valve made in Japan.