Features and Strengths of Keihin Valve Products
---
We leverage our outstanding engineering capabilities to provide many general-purpose products as well as special application products. We pride ourselves on our tireless efforts to develop new technologies. If you need help selecting the right general-purpose valve, or if you wish to know what special application valves are available, our extensive product lineup will most likely offer what you are looking for. We also make highly effective proposals on development projects, such as making a minor change to an existing product.
(1) Wide range of valve products
We carry a wide range of products. With our extensive knowledge on each valve, we will help customers select the optimal valve, whatever the type.
(2) From general-purpose products to special application products
Our products cover wide specification ranges, including a pressure as high as 20 MPa and temperature as low as -196°C. We also carry such special application products as constant flow valves and electric flow control valves.
(3) Customization Order (Minor Change)
We continually work to develop new technologies, which allow us to answer various customization needs (development based on existing valve products). We develop products and make minor changes tailored to our customers' requests and needs.
Feature 1 : Wide range of product types
We boast an extensive product lineup, including solenoid valves, motorized ball valves, air-operated valves, check valves, electric flow control valves, constant flow valves, and level control valves. At Keihin, you should be able to find and purchase all the valve products you need.
Feature 2: From general-purpose products to special application products
Special Specifications | Product Samples
Our valve products cover wide specification ranges, including a pressure as high as 20 MPa, and temperatures spanning from -196°C to 250°C.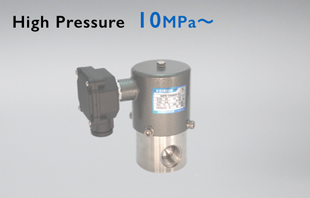 20 MPa Solenoid Valves
SSPD、SSAP series
10 MPa Check Valves
NR2-S series
10 MPa Air-Operated Piston Valves
TX+SKL series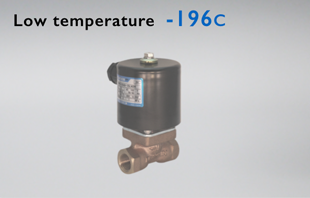 -196°C Solenoid Valves
VSPD-LN2M series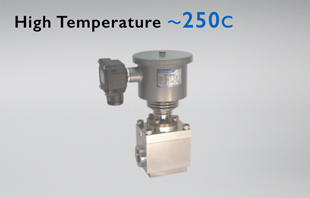 250°C Solenoid Valves
VHT/VHTDseries
Special Structures / Functions | Product Samples
We have developed products featuring special functions and structures, such as constant flow valves (which automatically maintain a constant flow rate regardless of pressure variation) and electric flow control valves (which allow fine control of flow rate).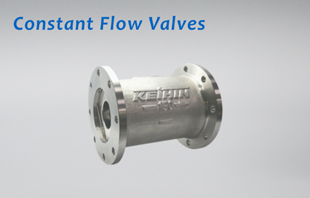 This valve automatically adjusts the flow rate and keeps it at a predetermined level regardless of variation in differential pressure before and after the valve (pressure change). It is used extensively in applications such as restaurants for water conservation, housing facilities, and oil refineries.
FPC, NSPW/NFFW series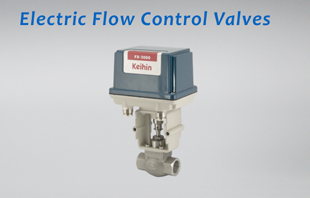 This valve enables fine control of flow rate with 4-20 mA input signals . Featuring a resolution of 1:500 and rangeability of 1:20, this valve is used to control the flow rate inside test instruments and systems.
FX、VX series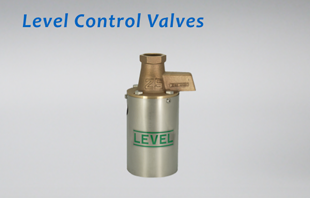 This valve features a proprietary structure developed by Keihin, and it enables level control inside tanks where space is limited. It also boasts excellent chattering resistance, which makes it suitable for water level control on marine vessels.
ACL, SSACL series
Valve Quality
---
Ever since our foundation in 1972, we have produced various types of valves, and each year we deliver products to more than 1,200 customers around the world. Our products are used in applications that require high quality control, such as power plant facilities, rolling stock (local trains and bullet trains), and oil-related facilities. We design, manufacture, and sell valves that fully meet the quality standards of our customers.
Design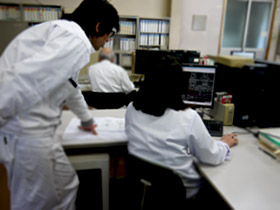 We implement customizations tailored to the needs and requests of our customers. We leverage our expertise to design and develop valves that take into account such matters as safety, performance, cost, and convenience in long-term use.
Manufacturing 
Keihin Co., Ltd. and Keihin Valve Corporation have both spun off from Keihin Seiki Manufacturing Co., Ltd., the predecessor of Keihin Corporation (Keihin and Keihin Group).
Our superior quality control is built on the manufacturing quality control system for automotive parts, etc. In addition, our affiliate Keihin Valve Corporation has obtained ISO certifications. (Keihin Valve Corporation: ISO 9001, ISO 14001)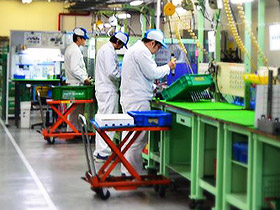 Support
---
Specification review at the time of sales
– During the selection phase before purchase, we provide our customers with information about proper usage, etc., taking durability performance into consideration. Our aim in this is to allow our customers to use our products with peace of mind and trust over a long period of time. We also issue instruction manuals.
Maintenance parts
– We also supply maintenance parts for some of our high-pressure and special specification products.
 International Sales